Tribal Fusion - Bellydance
Solo or in collaboration with Bands,
Adèle performing this art for many years now.
This style can be perfectlly adaptable and can fit to many genra of music.
WHAT IS TRIBAL FUSION ?
The Tribal Fusion is an emergent current, arrived from the United States, which has its roots in the Traditional Oriental Dance and which opens the techniques of the latter to a more contemporary choreographic exploration. It can also be enriched with patterns and energies of other dances such as Flamenco, Indian Dance or, more particularly, Hip Hop.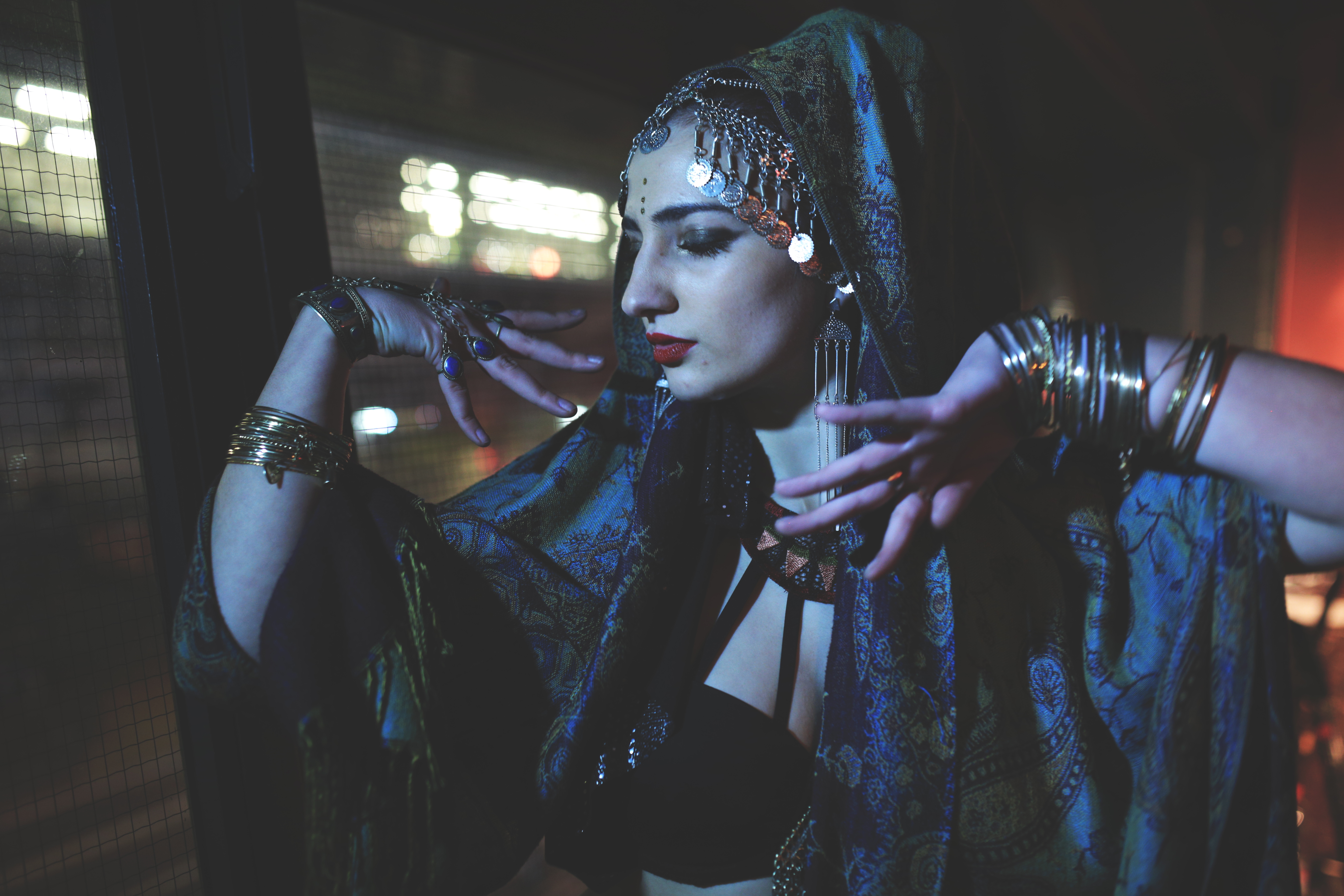 SHOWS :
______________________________________
COLLABORATION
"Kool Tur"
A fresh sounding fusion of east and west, with oriental melodies, ass shaking grooves and psychedelic sounds on top of a tight funk rhythm section.
---
"Paganland"
Paganland (Sarmoung Ensemble) is a native neo-folk acoustic band Berlin based from Iran. They present their hypnotic music with original Persian primitive & rustic oriental instruments and movements which were used in folklore rituals and dances and entice their audience thereby into a fascinating world full of intensity and magick.


________________________________

SOLO


7 minutes
Searching of the essential, she explores ancient rites, ancestral dances, forgotten movements, and consecrated gestures. She forgets, devotes, transforms, replaces and empties herself, to diffuse a deeper, more original substance. The quest for a transaction, communion with his audience. The reminder, the memory but also the ecstasy. She is using her body as a book, a storytelling tool, an expression of a reflection on dance, its origin, on the body and its powers.
---
---
PHOTOS